Valentines day 2016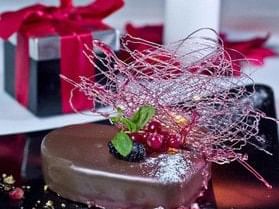 St George Lycabettus , the most romantic hotel in the city celebrates VALENTINES DAY!
A day of love , passion, happiness and friendship. The perfect occasion to pamper ourselves and our loved ones!

On Valentines night dine in style tete a tete with your loved one . Choose between the ROMANTIC VALENTINES MENU or the GOURMET VALENTINES BUFFET created by executive chef , Vasilis Milios just for you

The perfect end to a romantic evening can be found in one of our deluxe rooms or for a unique romantic experience check out the Romantic Valentine's package.