Valentines Day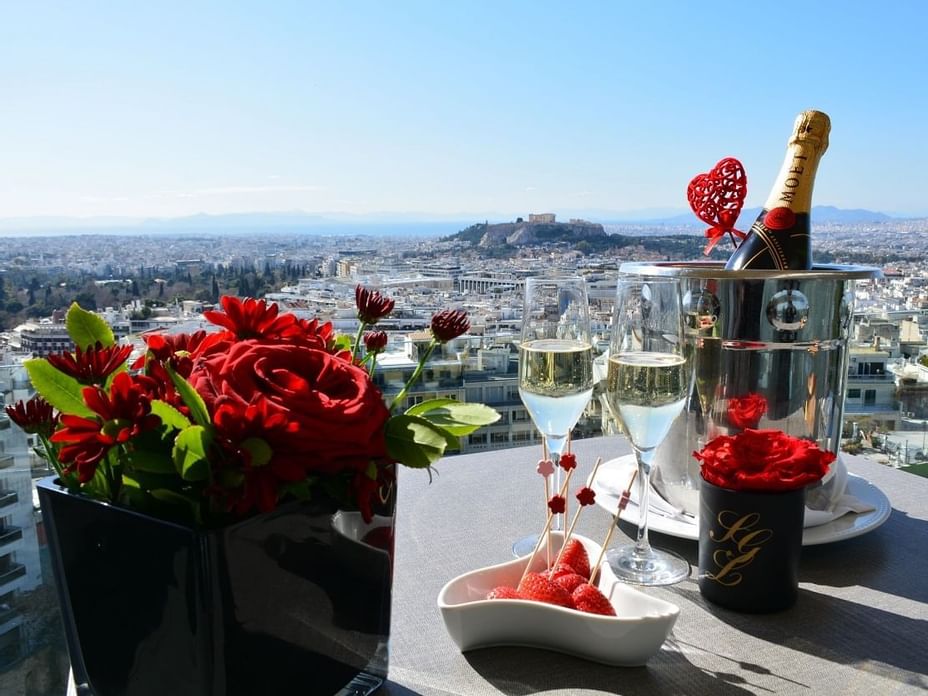 VALENTINE'S DAY - A day of celebration of love, happiness, and friendship.
The perfect occasion to pamper ourselves and our loved ones at the most romantic hotel in town, the St. George Lycabettus Hotel.
Enjoy a gourmet romantic dinner for 2 by award winning chefs Vasilis Milios and Geoffrey Rembert at Suite Lounge Rooftop .
Check out the menu HERE
Book your table online HERE