Tsiknopempti (Smoky Thursday)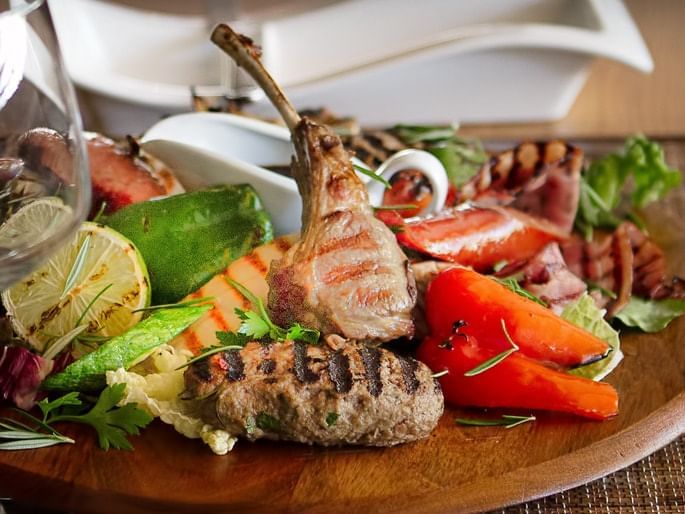 Tsiknopempti is part of the traditional celebrations of Apokries, the Greek Carnival season.
Your Home, Our Food!
Executive chef, Vassilis Milios has created a mouthwatering menu for you to enjoy in the comfort and safety of your home.

MENU
Green salad with avocado & grilled manouri
*
Mixed Grill: Lamb chops / Beef burger / Pork fillet / Chicken fillet / Country style sausage Accompanied with baked potato with yogurt, BBQ sauce & pies
*
Lemon Pie
Price: 35 € (per person) - 60 € (2 people)
Order from E-food HERE or from Wolt HERE
Treat yourself to a safe staycation in a luxurious room or suite with a private balcony and view of the Acropolis and enjoy a festive menu for 2 and breakfast the next day.