Thanksgiving 2020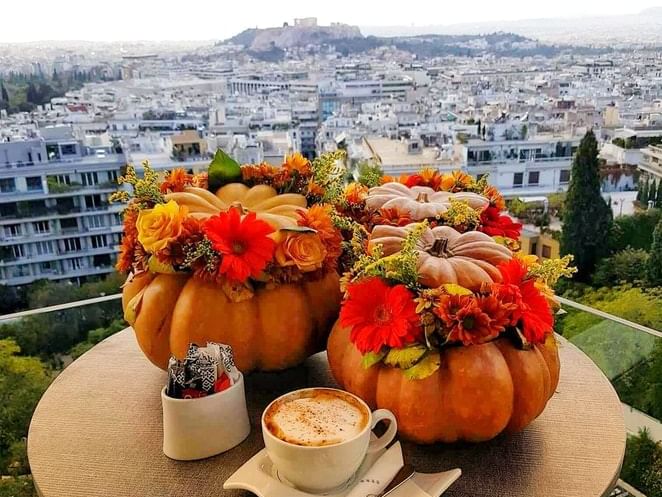 Come and celebrate THANKSGIVING with us on Thursday 26th November.
Enjoy the spectacular view of the Acropolis whilst enjoying a
TRADITIONAL ALL AMERICAN THANKSGIVING DINNER
prepared for you by executive chef Vasilis Milios.

Pre- Order your meal and enjoy in the comfort of your own home!
To place your order please call 210 7416191 until 13:00 the day before.
Upon placing your order you may pick it up from the hotels concierge the next day.


MENU

Pumpkin soup with sour cream and fried pumpkin seeds
*
Tender salad greens in a nest of rustic bread with corn and vinaigrette
*
Roast turkey with stuffing , cranberry & gravy sauce, sweet potato cream & brussels sprouts
*
Apple pie with vanilla ice cream

38euros p.p.