Sgl smart booking program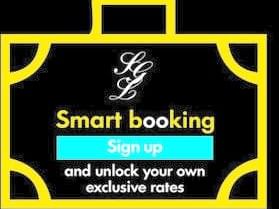 The SGLycabettus launches it's SMART BOOKING program !
The SGL Smart Booking is a rewards program that we offer our most frequent guests in order to give them the opportunity to access discounted rates.
In just two simple steps you too can become a Smart Booker!
1)Visit the SGL website
2) Sign in with Facebook, Twitter or enter your email and unlock your exclusive private offer!