It's a date!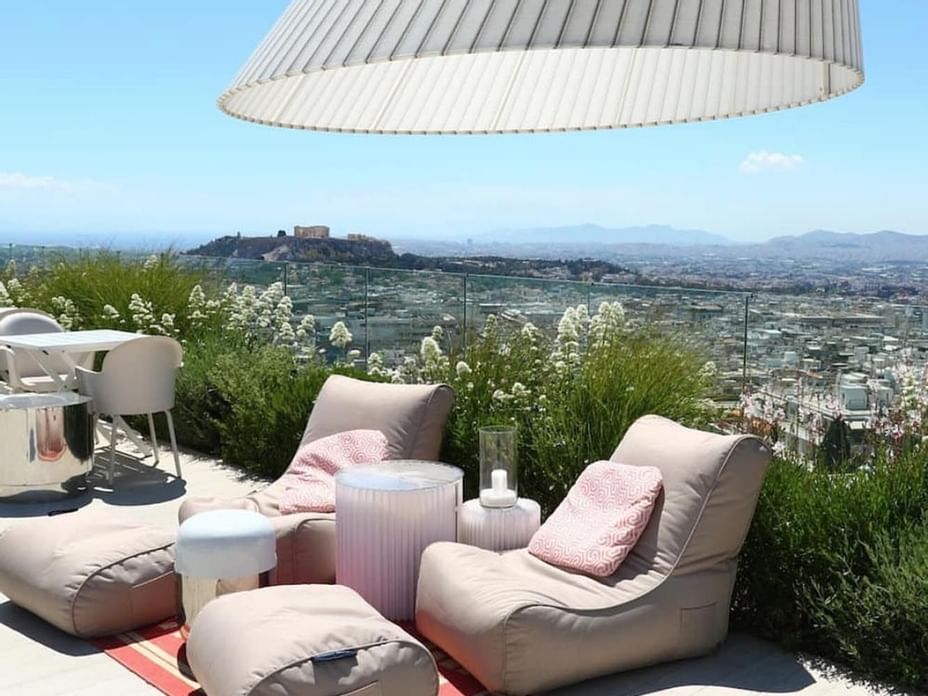 It's an Athens date!
#june #summer #safetyfirst

Dear valued guests,

Further to the recent Greek government announcements, our hotel is happy to announce that will be gradually welcoming guests from June 1st!
Please rest assured that we have adopted the best practices and protocols over the last months as well as team members training to ensure a cleaner, safer and enjoyable stay from check-in to check -out.
Our elevated hygiene practices will allow our guests to relax and focus on enjoying the unforgettable experiences
we have to offer.
Life at the newly renovated St. George Lycabettus Lifestyle Hotel in Athens- Greece will boost your immune system and enhance your wellbeing!

OPEN AIR SWIMMING POOL

From June 2nd, our guests will be able to enjoy our open- air swimming pool and Vertigo Pool Club, a true oasis in the center of Athens recommended for true carelessness and serenity. There, one can enjoy the greek healing sunlight, therapeutic swimming, and enjoy fresh juices, smoothies and snacks throughout the day moving on to traditional aperitifs and refreshing cocktails in the evenings! Comfy poufs, large floor pillows and lounge beds spaced apart are the ideal set up to enjoy the city's finest sunset!
No wonder it has been awarded as Best Luxury Rooftop view Hotel in Europe, Best Greek Lifestyle City Hotel and Best venue with sky view in Greece.

FIND OUR MEMBERSHIP OPTIONS AND PRICE LIST HERE


PANORAMIC VIEWS, SUSTAINABILITY AND AESTHETICS
The award-winning Lifestyle Hotel, is an example of modern luxury and timeless elegance which can be seen through the recent renovation of its 150 rooms ,10 suites, lobby and areas including a rooftop lounge and pool bar, an art gallery, thirty-seat VIP screening room, and a Greek designer fashion boutique.
The stunning design of St. George Lycabettus is inspired by the triptych "Art - Fashion - Photography"
Recently, the St.George Lycabettus hotel in cooperation with CoComat designed a brand new eco- chic wing with 'green' rooms of high aesthetic and environmental awareness!

The brand new Eco-Chic Rooms feature furniture from 100% natural materials, ecological pillow menus, specifically selected to offer an excellent sleep and relaxation conditions.
The residents will also find also proposals in their rooms suggesting 'Green Day Out ' during his stay in Athens such as hikes and walks at the Lycabettus hill, bike rides and more enhanced by the greek meditarrenean climate throughout the year.

Residing near parks or other green spaces is linked to wide-ranging health benefits and customers tend to sleep longer and have lower levels of stress. Access to natural and green areas promotes health by providing more opportunities for physical activity, exposure to sunlight and safe social interaction.
BOOK A ROOM HERE

The St. George Lycabettus Hotel remains one of the city's most historic hotels for over 40 years now, well known for its high standards of service, its intimate but luxurious surrounding, its modern design but above all for its healing lifestyle and inspiring values!

We always make sure our guests arrive as residents,
leave as friends and
return as family!