Full Moon At La Suite Lounge Restaurant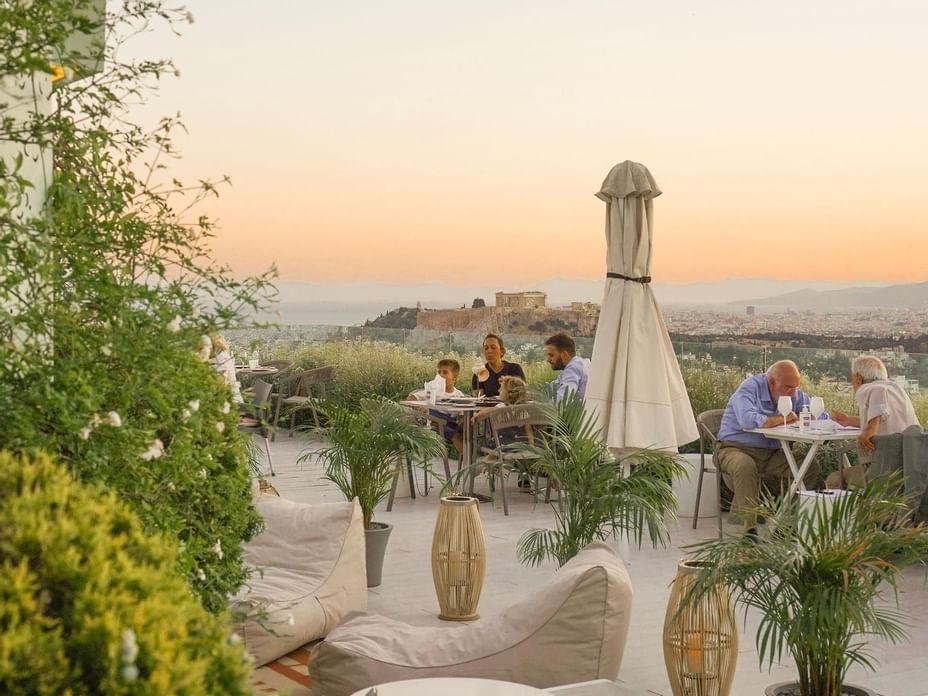 Live the full moon experience at La Suite Lounge Restaurant on Tuesday, September 21st.
Enjoy a moonlit dinner at our awarded rooftop restaurant whilst admiring the spectacular panoramic view of the city.

Full Moon Menu
Welcome Cocktail
*
Green salad with avocado & grilled manouri cheese
*
Salmon filet with quinoa avocado and grapefruit & maple sauce
or
Mixed Grill with baked potato with yogurt, BBQ sauce & pitta bread
*
Lemon Pie
40€ p.p.