Easter 2023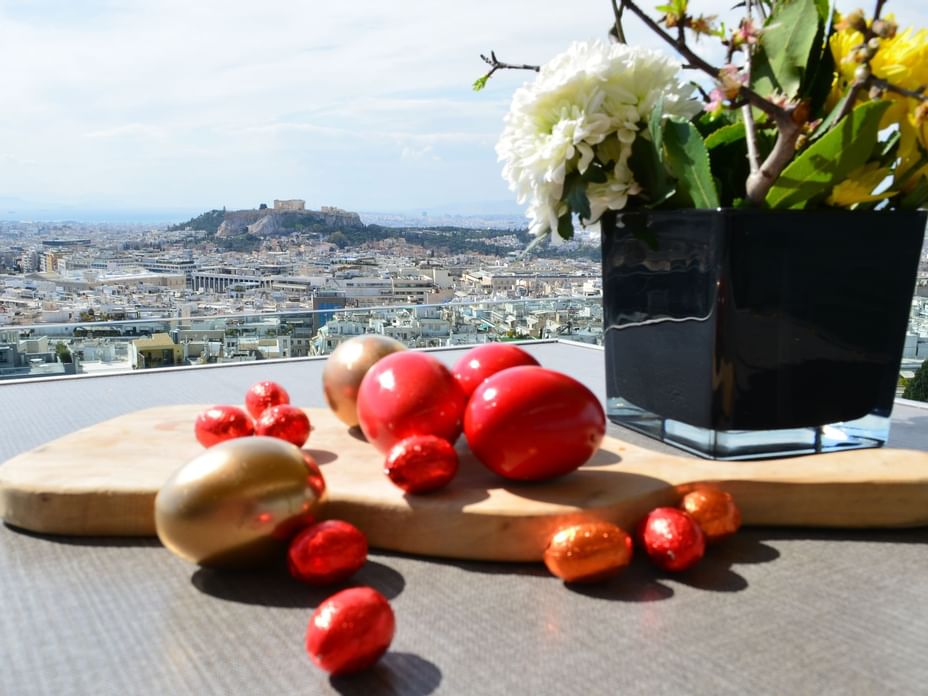 The St George Lycabettus invites you to experience Easter in Athens.
Celebrate with us and participate in the unique Greek Easter traditions .Enjoy a wide range of delicacies prepared for you by executive chef, Vasilis Milios at the rooftop restaurant whilst watching the "Holy light" descending from the picturesque church of St.George at the peak of the Lycabettus hill and the spectacular firework display which lights up the whole sky.
On Easter Sunday celebrate with friends and family at La Suite Lounge rooftop restaurant. Enjoy the traditional Easter buffet while relaxing and admiring the panoramic views of the Acropolis and the city all the way down to the Saronic islands.
As for our little friends nannuka.com will keep them busy with Easter themed games and activities.
Book your table here
HOLY SATURDAY 58€ p.p. - Kid's 3-10yrs -50%
EASTER DAY 58€ p.p. - Kid's 3-10yrs -50%