Art, fashion & photography @ the st.George
Art, Fashion and Photography in the brand new rooms & suites of the St.George Lycabettus Lifestyle Hotel!

St.George Lycabettus was recently awarded at the World Luxury Hotel Awards in Switzerland as the hotel with the best view in Europe. The hotel is an example of modern luxury and timeless elegance.
All rooms & suites have been newly renovated with stunning designs inspired by the triptych "Art - Fashion - Photography" Some of the worlds most prominent fashion designers Pierre Cardin & Anna Molinari have turned the suites into stylish "temples" of fashion as well as contemporary Greek designers Mary Katranzou , Sophia Kokosalaki, Daphne Valente and many more who have contributed their designs to the Fashion Floor which was inaugurated by the internationally renowned French designers Jean-Claude Jitrois & Chantal Thomass on June 15th.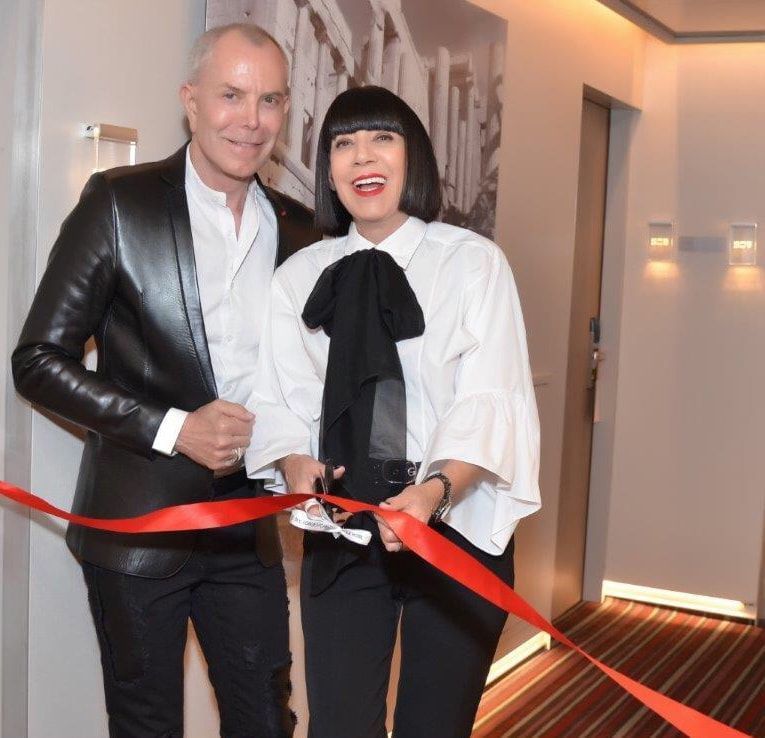 The design of rooms and suites was executed exclusively by Greek architects. Katerina Efthimiou of Positive + Architects, Maria Papatriantafillou and Dimitris Tsigos of Omniview Design.
Presented from a modern perspective, the works of Greek designers, painters and photographers become a reference point, helping the visitor to become familiar with and acquire a personal relationship with the hotel and the Greek culture.

In order to browse Fashion Rooms & the Suites please click HERE