Art & Culture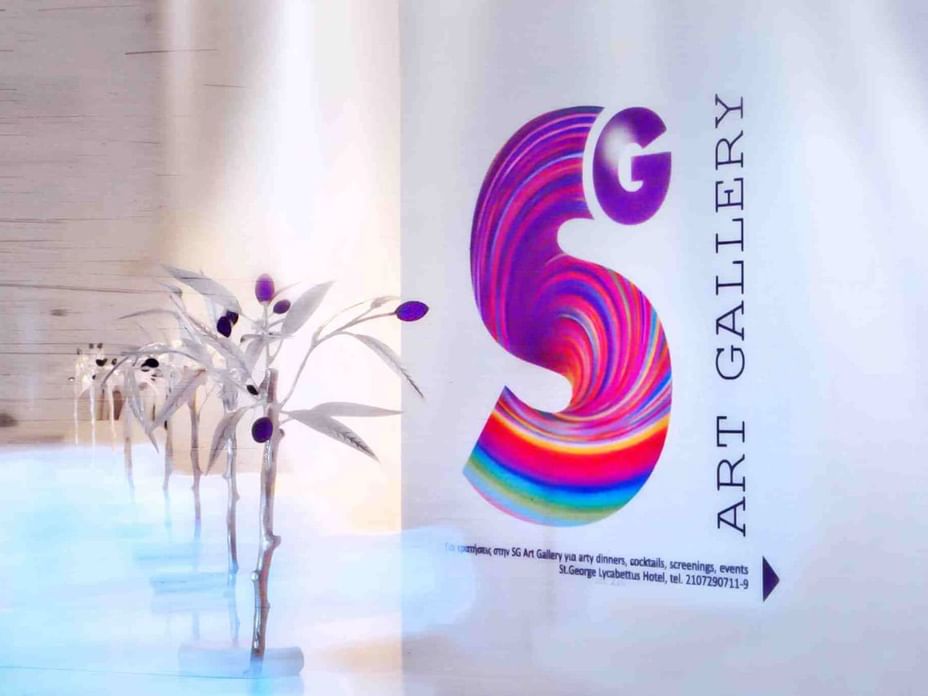 Despite its privileged position next to cultural sites and museums in Athens city center, St George Lycabettus hotel has its own space of art and culture, the SG Art Gallery, where it often hosts both Greek and foreign artists and exhibitions. Besides contemporary art exhibitions, the SG Art Gallery hosts interactive artistic events, fashion shows, artsy dinners, theatre productions and more.

Another cultural event is the long-standing collaboration with the Kappatos Gallery. Every year from 1999 onwards, a whole floor of the hotel is transformed into a huge gallery under the title "ROOMS." All rooms are transformed into artistic venues and host art projects and installations created and inspired by the most talented Athenian artists.

On each floor of the hotel a collection of Greek art and culture can be admired in the corridors. ​While a number of rooms are thematically dedicated to famous Greek writers and poets who resided in the area (Elytis, Kazantzakis, Papadiamantis…)
​
​The latest addition is the St. George Lycabettus is the brand new Screening Room, a VIP movie theatre that seats approximately 30 and is also available for private screenings, book presentations and conferences.